I stood in the Walmart produce section, tears welling up in my eyes.
"Don't you dare cry over this Candace! Pull it together."
Why the waterworks you ask?
I didn't know if what I was looking at was a sweet potato or a yam. The sign was mysteriously missing. How could I not know this? How could I have somehow missed this important lesson from my mother? DAMMIT!
The truth is, I didn't have to learn. By the time I got home to Baltimore for Christmas, the Sweet Potato Pudding/Pie mixture was already made. I never had to learn because she always took care of it.
And now I have to. Without her. Another way I feel her loss. I felt the tears again. I sniffed them back.
A saw two older black ladies picking from the same bin. Embarrassed, I bit the inside of my cheek and through my mask I asked, "Excuse me… Do you know if these are sweet potatoes or yams?"
"Sweetheart, I don't know. I think sweet potatoes. But to be honest, you can use either. It probably won't make much difference."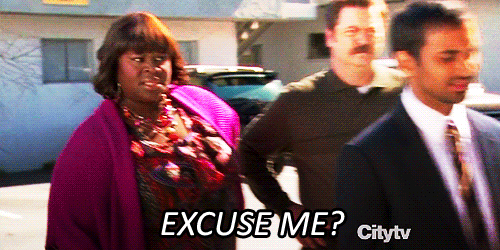 I felt myself get hot. Won't make much difference?! If anyone has ever tasted Linda Frazier's pie or her sweet potato pudding, you'd know that EVERY.SINGLE.INGREDIENT.MATTERS. From the butter used, to the secret ingredient! It ALL MATTERS!
I did the only thing I could do. I called one of her best friends since high school, my auntie for my whole life. She talked me through it. I called her twice more that Thanksgiving week, trying to make sure I was doing it right. And I did it in spectacular fashion. It tasted just like hers. And I cried making it the whole time.
Here I am… a few days before Christmas (our favorite time of year) and my emotions are all over the place. I want her here so bad, my heart actually aches.
I gave birth to our son on September 30th & when I ordered his Christmas ornament, I thought grief would swallow me whole. You see, my mom gifted me a Christmas ornament EVERY Christmas we spent together. It was the only gift I could open on Christmas Eve. In storage, there are 38 ornaments; most personalized, hallmarking some important part of our year. This year, I'm sure it would have been ALL about her grandbaby, Malachi. We probably would have argued about WHO was getting him his first ornament. SMH
Every day leading up to Christmas, I wake up not knowing how I'm going to feel. I still love gifting, I still love the food but the whole season feels off. Not just because of the pandemic & lack of family togetherness. But also because such an important piece of my Christmas traditions is missing. I feel ill-equipped to 'take over'. I don't want to make the sweet potato pies. I don't want to be the one folks call to figure out the recipes. I don't want to be the holder of the recipes. I don't even want to be the one that Malachi relies on to make Christmas special. She should be here to introduce him to all of our traditions. We'd do it together. I wanted to share it with her, not carry it alone (at least not yet).
Some days, I just want to lay in the bed & not move until Christmas & The New Year is over. Maybe the rest of you are looking forward to 2021. We have a vaccine, we'll have a new President & for most people, a new year can represent a fresh start. Me? I could care less.
Is my mom alive in the new year? Does Malachi get to be held by her in 2021? Do I?
Then screw 2021.
I feel stuck. I am frozen at April 9, 2020. And let's be clear, I've felt stuck before. I wrote a whole book about how to essentially get unstuck. I've created a career about how to help people defrost & FINISH what they start. But this is different. How can the finisher finish when she doesn't want to go on?
That's the question I've been asking myself. My publisher reached out to me about some opportunities that may be taking place in the new year. A friend & fellow entrepreneur wants to help me with my social media. Another close friend wants to hold me accountable to setting goals & reaching them in 2021.
I don't wanna.
There's something final about moving forward with my life. Even though time is still moving, I'm still aging, my baby is still growing (SLOW DOWN CHI!), somehow, moving forward in my career, getting back into the flow of #FINISHING brings me pause.
Letters to the Finishers (the book) and everything that came with it brought me so much joy. That book was a culmination of so many years of toil, prayer, misdirections, u-turns, pauses, restarts, etc. When that baby was finally birthed, I was so proud of myself. I could hardly believe that I FINISHED.
But no one was more proud of me than Linda Frazier. Lawd.
My mother was the mom who told EVERYONE about ANYTHING that I have EVER DONE.
When I wrote, directed & starred in my first play in college, she was front row. (While going through her condo, I found like 10 programs & pictures from that night sealed in a ziplock bag).
When I wrote another play in college & didn't tell her because I didn't think it was that big a deal, she LAID ME OUT. "Don't you EVER do that again! Now, did somebody tape it?"
When I got licensed as a minister at my church & preached my initial sermon, she was right there, beaming. She led a CARAVAN of folks up 95 to watch me.
When I met Hakiem & felt he was a keeper, I brought him right to her for her inspection & approval. We spent our first Christmas together months later in her house.
When I got engaged, she was right there, the first person to hug me after Hakiem, tears streaming.
When I got married, she was all up & through the process. She gave & gave & gave to make sure I had what I wanted. She walked me down the aisle, holding my hand the way she used to when I was a kid.
When I wrote my first book & it got published, she was the first one to arrive at the book launch to hear my reading.
When I got nominated for an NAACP Image Award in early 2020 she joined me SCREAMING through the phone. Not only did she tell EVERYBODY, she hosted a watch party JUST IN CASE they could see me on screen.
And when I found out I was pregnant, we drove to Baltimore to tell her ourselves. We recorded her reaction. The tears, the screaming, the hugs. The last hug I'd ever get from her.
The day before she died, I talked to her because she wanted a phone call after every single doctor's appointment.
I suppose I don't want to move on with FINISHING because the truth is, I've never finished anything important without her. Even becoming a mom felt odd. I kept waiting for some validation that it did indeed happen, some feeling to wash over me. What I finally figured out was that I was waiting on her. I was waiting to tell her, to have her in the house when I brought him home, to ask for pictures to send out to everyone she knows. To look at him adoringly. To be the over the top grandmother I fully expected, was low-key averse to but high-key couldn't wait for her to be.
Now, even finishing feels incomplete. Going on with finishing hurts my heart because I know that the next wave of accomplishments will take place without her.
I didn't account for that. I never accounted for having to keep running in the race without my BIGGEST cheerleader.
So how do I finish when I don't want to go on? How do I muster up the gumption when my heart is so heavy? When my whole psyche is frozen in time?
I'm not sure I have the complete answer. The only thing I have is this moment.
I've been intentionally working on staying present. Right now, the past is often too painful, the future too cumbersome & unknown. Frankly, the future is scary as hell because now all I see are ways I can be hurt (another blog coming about that later). The present is all I have.
Presently, I am opening my laptop to finish this blog.
Presently, I am hanging clothes in my closet to get them off the bed.
Presently, I am looking at how to maximize my social media to continue to sell my book.
Presently, I'm trying to be the best mom I can be.
The best way I know to move forward is to tackle the present. I don't have a 2021 outlook. I didn't pick a word for 2021. I don't have 10 tasks to complete for years-end. I have no resolutions. I can't even say I'm doing heavy forward thinking. I'm just trying to win the day. What's on the agenda today that I need to finish?
This blog. Clearing the bed. Showering. Making sure Malachi has tummy time. Amazon Returns. Pick a graphic for this blog. Clear my side table. Make the bed. Malachi/Mommy convo time. Eat. Think about my mom & smile.
Instead of worrying about if I'll make the sweet potato pudding taste just right, I'm going to work on what's in front of me presently – figuring out if that bin is full of sweet potatoes or yams. LOL
I don't have the answers on how to move forward. I'm grieving. I'm a new mother. I still have a fairly new book that I need to promote. I'm still a wife. I still have a desire to finish & help others do the same. My house still needs to be cleaned fairly regularly. OH…AND those Christmas decorations aren't going to take themselves down.
I still have life to live.
That's the hardest part to contend with; giving myself permission to spiritually/emotionally live on even though my mom isn't. There's a part of me that wishes she would have taken me with her; just so I wouldn't be in so much pain without her. Just so I wouldn't feel guilty about moving forward. Just so I wouldn't have to figure out (AGAIN) how to finish.
So here's to tackling 2021; moment by moment. May I unearth my consistent joy & the courage to hope again. Here's to going on.
P.S. If I'm honest, my relationship with God has struggled during this time (we haven't been on consistent speaking terms). But, the other day I was scrolling through IG & I saw this scripture. The words hit me deeply. It was what I needed at the exact time I needed it. If there's anything that's guiding my new year, it's this. My reality & my promise.